News & Reviews
All the latest information on Frenay & Lenin, Flashcubes, FabCats & the Neverly Brothers.
From Us To You - a Beatle Week diary
(from the Syracuse New Times, Sept 29, 2004)
On my 11th birthday, February 7, 1964, the Beatles landed in America. I received Meet The Beatles (their first LP) for my birthday and watched the coverage of their landing at the recently renamed JFK Airport in New York City on the evening news. There were mobs of screaming teenagers greeting the Fab Four's arrival. Their first single "I Want To Hold Your Hand," had already been saturating the airwaves of AM stations everywhere with a sound like nothing I, nor anyone else, had heard before. Two days later, on Sunday February 9, the Beatles appeared on the Ed Sullivan Show on CBS, and my world was never the same again. Three weeks later, after my constant pestering, my mother borrowed a guitar from a friend and I began taking lessons. The Beatles' influence on me (and on most musicians of my generation) is immeasurable. Ed Hammell of The Works, who currently performs as Hammell On Trial, told me that when he was ten years old, he went to see A Hard Day's Night at the Palace Theater in Eastwood. As the opening credits rolled and the title song played, the Beatles were chased down a London street by a horde of screaming girls. Ed turned to his friend and said, "now that looks like a good job!" Fast forward forty years later and I'm on the verge of traveling to Liverpool, England to take part in the International Beatlefest with my CNY-based British Invasion band The Fab Five. We came together three years ago to celebrate the 37th anniversary of the Beatle's appearance on the Ed Sullivan Show with a gig at the now-defunct Sam's Lakeside Tavern. The response was so strong that our one-off gig turned into much more. The band features myself, Arty Lenin and Dave Novak on guitars, Paul Davie on bass and Dave Miller on drums. Paul emailed a copy of our demo to the Beatlefest organizers and received an invitation for us to be one of only seven bands from the USA to play in Liverpool. Beatle Week, as it is called, is a six day citywide festival featuring nearly 60 bands from around the world on over 15 stages throughout the city. Dave Novak was unable to make the trip, so we've enlisted the help of old friend and guitarist Jon Notarthomas to fill in. We will perform six times in the five days we are there, including twice at the legendary Cavern Club (an underground club where the Beatles got their start) and once at the Royal Court Theater (kind of like Syracuse's Landmark Theater), as part of what is being billed as the American Invasion.
Day 1 - Wednesday, Aug 25th
This was our travel day, over twenty four hours straight, from the van ride to New York City, to flights to London, then Manchester and a long cab ride, ultimately, to Liverpool. The airline lost our luggage and two guitars (yikes!) that we hope will be returned before we have to play tomorrow afternoon at the Cavern Club. We ventured out this evening to check out the Cavern and in the process, met our first celebrity, Allan Williams. Alan was the Beatles' first manager (and wrote the hysterically funny book "The Man Who Gave The Beatles Away," all about their early days in Liverpool and in Hamburg, Germany). A little imp of a man, with an upswept blow-dried hairdo that has to be seen to be believed, Alan is probably in his 70's but drinks like a man half his age. He was the center of attention, holding court with the gathering of musicians and fans. He brought us into the circle, eventually asking me what I did for a living. When I told him I was a professional full-time musician, showing him the Fab Five's photo and bio in the Beatle Week program, he offered to manage us, on the spot! Guessing that, implied in his offer was us relocating to Liverpool and assuming his bar tab, we quickly changed the topic to more stories about the original Fabs. After a quick meal, and a trip around the City Centre (where we discovered that Liverpool is definitely a city on the move with a lot to offer), we headed back to our rooms to rest up for our first gig tomorrow.
Day 2 - Thursday, August 26th
The day began nicely with the discovery that our guitars and luggage had appeared at the front desk while we slept. Greatly relieved, we headed out on the ten minute walk for our ultimate destination: Matthew Street and the Cavern Club. We've been given the honor (a mixed blessing, actually) of opening the Beatle Week festivities as the first performance at 1:00PM. I say a mixed blessing because at that time of day on the first day, many people have not yet arrived. Also, as anyone who has attended any of Syracuse's many music festivals knows, the crowd always builds as the day goes on. That said, we did have over a hundred people to play to in a room that fills to overflowing with nearly 300 people. It was a true thrill to perform in the same setting that launched the Beatles. Three long narrow rooms, connected by walkthrough stone arches, is the general look of the room. The stone walls are dark and dirty and the atmosphere, especially at night when it fills up, is hot, smokey and oppressive, but, ultimately, exciting in the most basic rock 'n' roll sense. The sound is a loud cacophonous din onstage, due to the arched stone walls surrounding the stage, but clear as a bell out in the room. The Cavern we played in was not, in fact, the original where the Beatles performed nearly 300 times from 1961 to 1963. In June of 1973, the original Cavern (in one of those amazingly shortsighted decisions that city leaders are prone to make), was torn down to make way for a ventilator shaft for a parking garage. It was rebuilt in 1993 next door to the razed site, in 1993, using bricks from the original and assembled as an exact duplicate. It operates today as a mecca for music fans from around the world After our performance (which was received quite enthusiastically), and a quick lunch, we went off to the Albert Dock on the banks of the River Mersey to a museum called the Beatles Experience, which has dozens of connecting rooms filled with artifacts and re-creations of their extraordinary rise to fame. After that we boarded the Magical Mystery Tour bus for a guided tour of Liverpool and all things Beatle: boyhood homes, the church where John met Paul, Strawberry Fields (an orphanage), Penny Lane, and other sites too numerous to list. A bonus for us was being seated next to Geoff Wonfor, who directed not only most of Paul McCartney's solo videos, but also all of the Beatles Anthology video & DVD series. He regaled us with so many inside stories that our heads were spinning. One particularly funny one involved him and Ringo commiserating about their poor upbringings, with Ringo observing, "back then we used to eat in the house, and go out to shit, and now we shit in the house and go out to eat!" For a Beatles fan, there is no other place that can match the feeling you get in Liverpool. It really has it all, except, of course, the obligatory photo op of crossing Abbey Road in front of London's EMI Studios. We finished our day running back and forth between four music venues on Matthew St. trying to catch as many bands as possible. I think we saw parts of nearly ten band performances ranging from very good (Beatles' Revival...a look alike, sound alike band...very faithful) to very poor (The Pete Best Band, featuring the original Beatles drummer, the 'unluckiest man in rock history', who was unceremoniously dumped for Ringo Starr, on the eve of their meteoric success). To me, though, there's something very odd about the recreationists. The idea of looking like the Beatles, as well as sounding like them, seems a bit hokey when you actually witness it. I know actors do it all the time, recreating biographical figures in films, but there's something truly strange about seeing a guy with a fake nose, bobbing his head like Ringo, in person. It makes me glad that we (the Fab Five) don't go that route. I couldn't and I wouldn't.
Day 3 - Friday, August 27th
Due to late night carousing and conversation, today didn't really begin until the afternoon, and then seemed to disappear all too quickly amid preparations for one of our two biggest gigs here. We played tonight at the Royal Court Theater to over 1,500 people. The theater is a true treasure, that was saved from the wrecking ball (again, much like our Landmark Theater) in 1979 by Sir Paul McCartney through his generous donation, and a series of sold-out Wings concerts that helped the Royal Court attain solvency. We went on at 8:00PM and roared through twelve Beatle rockers in just over 30 minutes. To our surprise and delight, we received an encore and finished with a raucous version of "Dizzy Miss Lizzy." After the show, and a quick dinner of fish & chips (made fresh while you wait, smothered in vinegar and just fantastic), it was on to the Adelphi Hotel; Beatle Week Headquarters, and center for much concert activity. The festival is in full bore now, with live music happening simultaneously on six different stages. A sampling of band names gives you all the possible takes and mutations of the Beatles name & identity. You have the Fab Four, 1964, '62, the Beatlemaniacs, the Mersey Beatles, Beatles Revival, Repeatles, Betalls, Beat Vox, and Me & My Monkey. There are solo Lennon, McCartney and Harrison imitators, and a host of bands from around the globe like the Parrots (Japan), the BBCtles (Austria), the Beatboys (Mexico), Clube Big Beatles (Brazil), Beatels (Australia), Los Blackbird (Argentina) and the Norwegian Beatles. As one bounces from room to room, club to club, you hear many of the same songs over and over again. I've heard "She Loves You" six times already and I don't need to hear it again (if you know what I mean). One of the most curious performances of the festival is a bed-in, in the main room at the Adelphi at 1:00AM. A bed-in, for anyone to young to remember, was an invention of John & Yoko's where they sat in a bed (at a Toronto Hotel, surrounded by large placards that said "War Is Over," and "Peace Now") and greeted the media with interviews and songs. Folded into this re-creation was yet another re-creation of Yoko's famous conceptual performance-art piece where audience members where invited up, one at a time, to cut off a small square of her clothing with scissors. The Yoko in this re-creation, did not, however, end up naked, as Ono did in her piece. I guess there are limits for even the most ardent re-creationists! The people at the festival are a broad cross-section of ages and nationalities. I've seen gigs with over a dozen young girls, who would look more in place at an *NSYNC concert, right up front, dancing and singing along to "Hey Jude." At the same show, in the back was a woman who looked to be in her sixties, wearing a "No More Land Mines" t-shirt, a nod, of course, to one of McCartney and new-wife Heather's favorite causes. Beatle music and this festival, attracts and appeals to every conceivable demographic, and for fans of the Beatles' music, like myself, that is somehow reaffirming. I'm sure that every generation would like to think that the music they grew up on is the most important and the longest lasting, but really, other than maybe Elvis Presley, can you think of any other artist or band with the same kind of drawing power and social impact so many years after their demise?
Day 4, Saturday August 28th
We played early today and it was a beauty! Across the street from the Cavern Club on Matthew St., is the Cavern Pub. There is also a Cavern Mall. In the Cavern Club itself there is the original replica room, and a back room with yet another stage (where Sir Paul recorded his "Live At The Cavern Club" DVD in 1999). With Cavern City Tours running the Beatle tours you begin to sense this all-encompassing "Cavern" vibe to Liverpool, much in the same way that , say, the Alamo permeates San Antonio, Texas...maybe more. Anyway, being that this is Saturday, even an afternoon show is well attended. It was standing room only, with a line of nearly 50 people waiting in a queue to get in, when we arrived. We had to follow the Prellies, one of our favorite bands of the festival, who took their name from the pep pills the Beatles used in Hamburg, Germany, when they were required to play eight hours a night. They also took their repertoire from that period: all classic early rock 'n' roll. People were screaming as they finished their encore and the thought of following them was a bit daunting. But we did our own very rockin' set, and even the Prellies were praising us at the end, so I guess we appointed ourselves well. We had the evening to explore, so we trekked off to China Town (the oldest China Town in all of Europe, we were told). After a great dinner, we hiked back to the Hotel via Bold St., which is the center of a must-be-seen-to-be-believed area of bars and nightclubs that must rival anyplace in Europe. We'd never seen so many young kids (college aged) out at night in a city. Think of Clinton & Walton Streets in Armory Square on a Saturday night and multiply it by 50, and you still won't have the idea of what this area was like. Maybe like South Beach, in Florida. Just amazing, what a rockin' city! Another thing: Liverpool has been developing its City Centre for the past twenty years, as a pedestrian-only area. Block after block of red-brick walkways have replaced (one by one) nearly a dozen blocks of commercial streets in the center of the city. The result is an area of bustling activity; shopping, business, dining, drinking and nightclubs. We've never seen it empty.
Day 5 - Sunday, August 29th
Sunday was our double day, where we performed at the Hotel Adelphi in the afternoon, and at the Cavern Club in the evening. While the afternoon was maybe a low point of the week, a bad time slot in a bad room (small hotel bar), we were encouraged by the appearance of several people who had seen us the day before at the Pub... a following! Despite the letdown of our afternoon, we all had high hopes for the Cavern show at 10:00PM. Even though we had opened the festival there on Thursday, we knew that 1:00PM slot was nothing like what Sunday night would be. With Monday being Bank Day (a national holiday in England), it would be more like a Saturday night, and we had already seen the Cavern at full bore, and it was indescribable...but I'll try. To enter, you descend from Matthew St., six flights of stairs (three stories down) from the cool of outdoors to the intense heat of the Cavern. As you enter it's like walking into a sauna. There is no ventilation, and the air is thicker with moisture, smoke and B.O. than anything you've ever experienced. As you inhale, it catches in your throat and you have the distinct feeling of rejection, of your body telling you, 'Don't do this!' As you walk further into the club toward the stage, it's as if someone is pointing a huge blow dryer at you and the heat seems to emanate from the floor up. Your legs ache, you're immediately drenched in perspiration and you can barely breathe, and guess what....now it's time to perform! There are two rotary fans on stage (blowing hot smokey air at you...basically useless), and the guitars are covered in condensation. Cameras and glasses fog over and cigarette smoke pervades every pore of your being. As our set begins, people push toward the front of the stage and the race has begun. I've been playing professionally for 27 years (Flashcubes, Screen Test & Neverly Brothers) and nothing prepares you for this experience at the Cavern. It is an effort in survival, in the most primitive sense. Against all odds, the band sounds great. Drenched to the skin, we slam through song after song, reeling into each other on the cramped, dank stage, and guess what, it feels great! Knowing that you're really doing it, pulling it off, and seeing the energy that you put out from the stage coming back at you from the audience, you push onward to the last song, "Day Tripper." We finish and get a roaring, cheering encore....4,000 miles away from anyone who knows us. As we go back on, we drag a man we had befriended from the audience up on stage to sing with us. Frank (from Denver, CO) is a throat cancer survivor and former lead singer in a band. He couldn't even talk five years ago, but tears into "I'm Down" (the quintessential McCartney throat-ripper) and sings it like he owns it! The audience goes nuts loving the gesture AND the performance, and offstage, Frank is in tears, having fulfilled his lifelong dream of singing at the Cavern Club. We all knew exactly how he felt. Just like the bumper sticker you earn by scaling Pike's Peak in your car, there should be a t-shirt that says "I survived my gig at the Cavern Club." What an experience!
Day 6 - Monday, August 30th
After five days of wonderful experiences, our last day in Liverpool tops them all. Our final appearance of the festival is at noon on an outdoor stage in the downtown area. Streets are closed off for what is called the Matthew Street Festival, billed as the largest free music festival in all of Europe. There are six stages throughout the city, and the Beatle Week bands (like us) are folded into the lineups mixing with other bands of all styles. We're given a huge stage with fantastic monitors (a blessing after crying to be heard all week in noisy clubs) and literally thousands of people to play for. Being early in the day, the crowd fills in as we play, peopling the open area with a sea of smiling, singing faces. We play our finest set with spot-on vocals, a great selection of tunes and our secret weapon, Arty Lenin, thrilling the crowd with soaring guitar on the ending of "Day Tripper." Before our encore (they were very persistent), we pause to present a plaque to the organizers of the festival, proclaiming Liverpool, England and Liverpool, New York as Sister Cities (a gesture that seems to endear us even more to these wonderful Liverpudlians). A quick, rousing spin through "Twist & Shout" and we're done, and thrust into the backstage area to sign autographs and greet new friends. One native gent, maybe sixty years old, says, in that immediately recognizable Scouse accent, "I saw duh Beat-uls alla time, bock in '62 'n' '63, & d'only diffr'nce 'tween dare sound 'n' yares, is dat yare not the Beat-uls!" Wow! What more could you ask for? The last highlight in a week chockfull of them, comes in the evening at the Royal Court Theatre. The Fab Faux, from New York City, are the main event of the festival. Made up of Will Lee (bassist from the David Letterman show) and Jimmy Vivino (from Conan O'Brien's show) they are joined by three other of NYC's finest studio musicians and supplemented in Liverpool with a five-piece horn section and a two-piece string section. What they do has to be seen and heard to be believed: they play letter-perfect versions of all the songs the Beatles never played live, from their most sophisticated recordings. Last year they performed The White Album in its entirety, including John Lennon's experimental sound pastiche "Revolution #9". This year they tackled all of the psychedelic songs from late '66 to '68. Songs from Revolver, Sgt. Pepper, Magical Mystery Tour, and Yellow Submarine. The effect was, quite simply, stunning. This is music that was created in the studio and never meant to be performed live. So hearing it with every nuance intact and some of the best musicians in the world bringing it to life was absolutely exhilarating! The highlights of the two-hour set were too numerous to mention but the last encore - "All You Need is Love" - really brought the whole week into focus for me. The Beatles were such a cultural phenomenon in the '60's that all things Beatle still thrive to varying degrees. There obviously is a place and an appreciative market for all the re-creationist bands (the "wig bands", as we took to calling them). But as meticulously as their re-creations are (and some are VERY good), the cosmetics are not the point, the music is. And, in 2004, when guitarist Jimmy Vivino reminds the crowd that "this song is about love, and that especially now, in a world in turmoil, we need to listen to this song again... really listen," the point is well made, and hearing 2,500 people giving voice to the chorus is a moment I'll always cherish. Other moments that will stay with me are hearing musicians who can't otherwise speak English (The Parrots from Japan and the Clube Big Beatles from Brazil) phonetically singing Beatles songs with all the passion in the world; seeing my bandmates all drenched to the skin, but nevertheless smiling passionately on stage at the Cavern; and this last one: On the outdoor stage, I got to sing Gerry Marsden's (of Gerry and the Pacemakers) love letter to his hometown of Liverpool, "Ferry Cross the Mersey." The song's message of devotion to your roots has always resonated with me. As a Syracuse musician who has seen numerous friends seek their fortunes elsewhere (in Boston, New York City, Nashville, and Austin, Texas) I chose to stay and make my living (and raise my family) here in Syracuse. Singing "Ferry Cross the Mersey" in the city it was dedicated to and thinking of my own path and how far I had come to be on that stage at that moment is impossible for me to put into words, but is something I'll never forget.
"So I'll continue to say, here I always will stay So ferry 'cross the Mersey, 'cause this land's the place I love and here I'll stay, and here I'll stay, here I'll stay"
Goldmine Magazine April 19th, 2002 by Carl Cafarelli

ARTY LENIN -A Life Of Ease Stout (no catalog number)

Guitarist Arty Lenin, a founding member of the fab power-pop group The Flashcubes (he wrote the group's first single, "Christi Girl") and a former member of The Paul Collins Band (circa that band's 1993 From Town To Town album), steps out for his first solo album, an unassuming package of wistful pop music that's unafraid to rock but isn't ashamed to weep, either.
A few of the songs on A Life Of Ease will already be familiar to Lenin's fans, as "The Sweetest Smell," "Cherry's World" and "When We Close Our Eyes" have all been staples of The Flashcubes' live set for years (and the latter tune is likely to be recorded by The Flashcubes for their forthcoming album). But each song makes its recorded debut here, and each still shines in Lenin's solo environment. "When We Close Our Eyes," in particular stands out as a defiant expression of vulnerability, a brilliant call-to-arms for dreamers struggling to get by in a harsh, cynical world.

(Speaking of Lenin songs The Flashcubes have done live, one regrets the omission of "Nothing Really Matters When You're Young," Lenin's other masterpiece of determined-but-resigned alienation, which would have fit right in alongside "When We Close Our Eyes." Here's hoping The Flashcubes get around to recording it soon.)

Much of the album deals, in varying degrees, with themes of alienation, of balancing vulnerability with durability. The opening track, "Mr. Acarius" (misspelled as "Acarious" in the track listings), name-checks William Faulkner's short story to set the proper tone and, more important, to instantly captivate pop fans with a breezy, catchy vibe that belies its Iyrical concerns. It's followed by the sprightly, lighthearted "The Sweetest Smell," providing a study in contrasts before returning to the unsatisfied longing that lurks within the country-ish "Not Much Has Changed," cowritten by Paul Collins.

The magic of Lenin's songs is that they express feelings of longing eloquently and yet never fall prey to an oh-woe-is-me capitulation. This is partially due to the unspoken - (perhaps imaginary) optimism that seems to lie beneath the surface of Lenin's Iyrical alienation, but mostly it's just because the songs are pretty damn catchy. Thus does "Destiny's Plaything," a ditty about predestination and inevitability, wind up as a toe-tappin' celebration rather than a mope-a-thon. Only the standard-issue boogie strut of "Little Sister" and the bar-band workout "One And One Makes Seven" fail to distinguish themselves.

The cover of A Life of Ease shows Lenin standing in front of a yellow submarine, making it clear where the album's title originates. If it seems incongruous to consider the notion of livin' a life of ease against the backdrop of Lenin's square-peg ruminations, you've forgotten the cathartic power of pure pop, you big ol' Blue Meanie. When we close our eyes, time is so forgiving. (120 Watchtower Lane, Syracuse, NY 13219; www.frenayandlenin.8k.com; also available from Not Lame Recordings, www.notlame.com)


Feb 16th, 2001 Music Wanderlust by Pam Dahlin
Have you ever been so lost or distressed that the only remedy to heal your soul is live music? Last weekend was a welcomed explosion of some of the best musical talent around. While moshpits were buried and raves were nowhere to be found, the Fab Five tore up Sam's Lakeside in Brewerton. For those of you that don't know, the Fab Five is a local Beatles cover band. The FF blasted out three amazing sets of some of the greatest Beatles tunes ever written. I danced so much that night, I had shin splints...OUCH!!!
Edit a custom page for your Web site:
This is the ideal place to design your own custom page, filled with whatever you can imagine from products, pictures, fan clubs, links or just more information.
Edit a custom page for your Web site:
This is the ideal place to design your own custom page, filled with whatever you can imagine from products, pictures, fan clubs, links or just more information.
This is the ideal place to design your own custom page, filled with whatever you can imagine from products, pictures, fan clubs, links or just more information.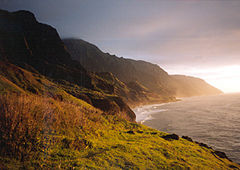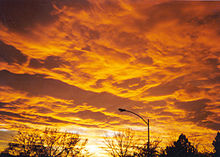 Edit a custom page for your Web site:
Your custom image
Your custom image